About 79mplus
We are a small group of experts who love and create for WordPress. These feature-rich solutions we build is usually tailored to the need of our customers.
Documentation and Changelog with every project
Customization is our game!
We welcome feedbacks and changes
You Would Love Our Stuff!
Take a look at our custom creations exclusively made for our clients!
View All Products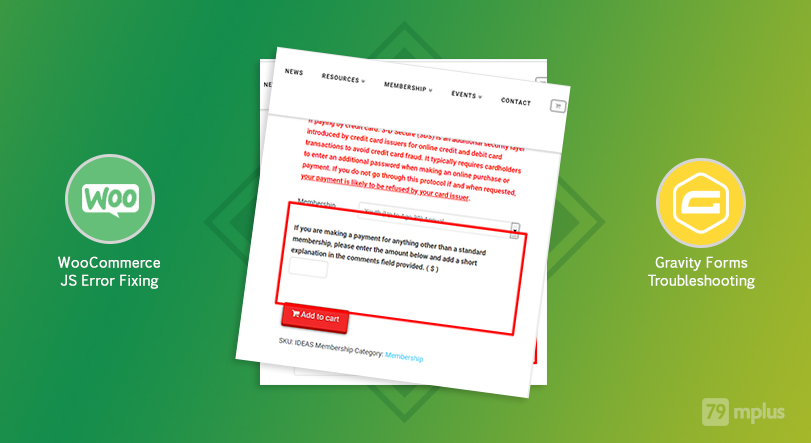 We were in a dilemma with a recent problem with Gravity Forms and WooCommerce. One of our clients sells memberships online. He takes membership information with a Gravity Form when selling the membership. Our client was using Gravity Forms, WooCommerce and WooCommerce...